Coast Cranberries Certification and Professional Memberships
The best way to stay up to date on industry best practices is to stay active in the industry. For this reason, Coast Cranberries is an active member in both the BC Cranberry Grower Association and BC Cranberry Marketing Commission.
Coast Cranberries has also invested its time and effort to obtain certification by the CanadaGap Program. The CanadaGap Program ensures growers meet the standard of its food safety program through third party auditor reviews of the operation, records, staff and operator.
Current Certifications: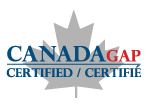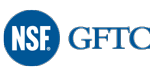 CanadaGAP Certificate 2013                         NSF-GFTC New Silver Certificate 2013
Learn More: