CRANBERRY FIELD DAY!
Date: Tuesday, August 22, 2017
Time: 9:30 am
Location: COAST CRANBERRIES LTD
21710 Allard Crescent, Langley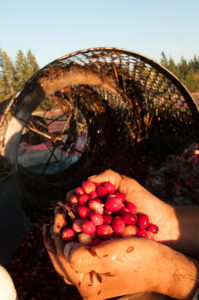 Displays of the latest in commercial equipment from suppliers to the cranberry industry
Grower's own innovative and new farm equipment
Information regarding cranberry production issues and research projects
Opportunity to view cranberry bog
Most importantly, the Cranberry Field Day will provide cranberry growers and other industry stakeholders the opportunity to meet with each other in an informal setting.
Mark your calendars – you don't want to miss this event!
RSVP to Heather info@bccranberries.com or call 604-557-8717